Alliance for Marijuana Prevention
Let's Be Blunt. No matter how you feel about Marijuana, it is still bad for youth.
Our Message is Simple: Marijuana is a Dangerous Drug
Despite what you may have heard, marijuana is a harmful substance. Teens who use have lower grades, are less likely to graduate, and are more likely to be unemployed. Does that sound like the future we want for our kids? The Alliance for Marijuana Prevention (AMP) is focused on educating parents and teens about the effects of marijuana use. We are a collection of community leaders, law enforcement officials, parents, and educators who have banded together to make a positive impact on marijuana use in Muskegon County.
What are we Doing to Curb Marijuana Usage?
Based on the research, marijuana prevention and recovery programs are setup to help current users and those at risk. The Alliance for Marijuana Prevention Coalition and Fresh Coast Alliance want to "Shatter the Myths" in your school. Hear the personal stories of people who have faced the untold consequences of drug use. What is "Shattering the Myths?" AMP has hosted "Shattering the Myths" at 5 different schools in Muskegon County. The presentations are hosted by DJ Hilson of the Muskegon County Prosecutors Office and features 3 recovery speakers who will share their personal stories of being involved with drugs. AMP Partners: Muskegon Parole Office, Sheriff's Office, Muskegon County Prosecutor's Office, Fresh Coast Alliance, Health Project, and Mercy Health Muskegon
Presentation Topics
Learn how to protect yourself and others
Hear the untold consequences of drug abuse
Learn the consequences of making bad choices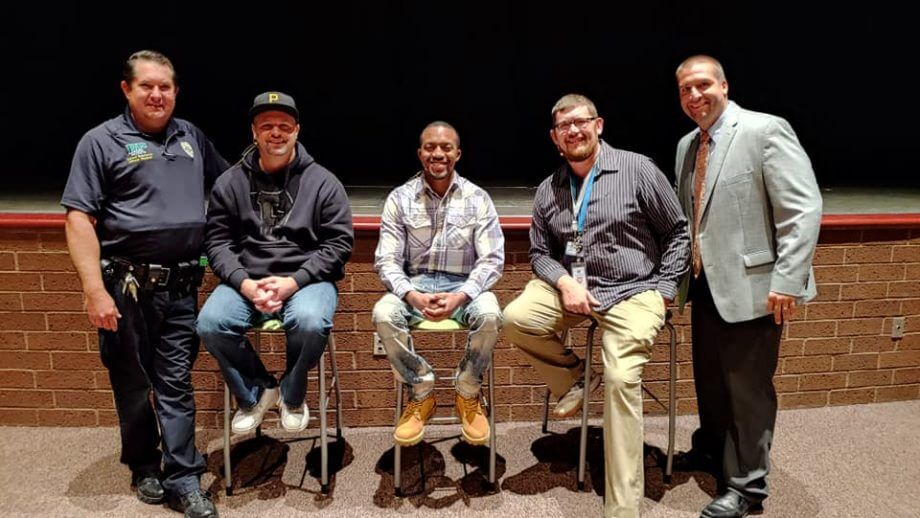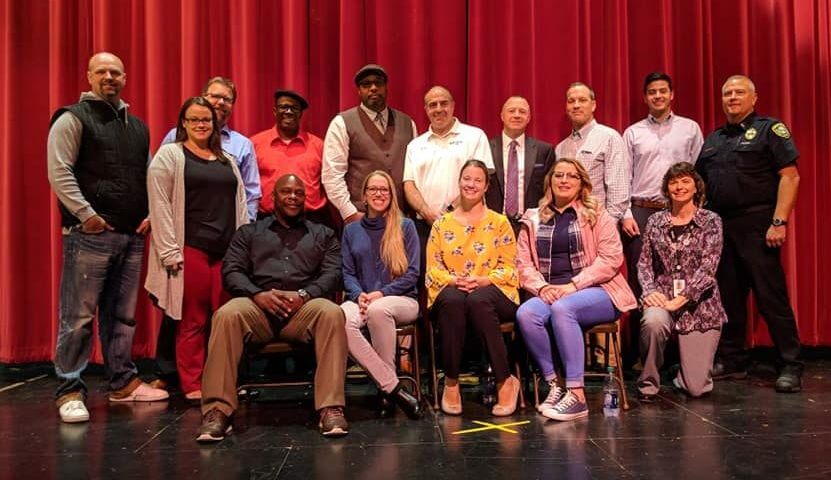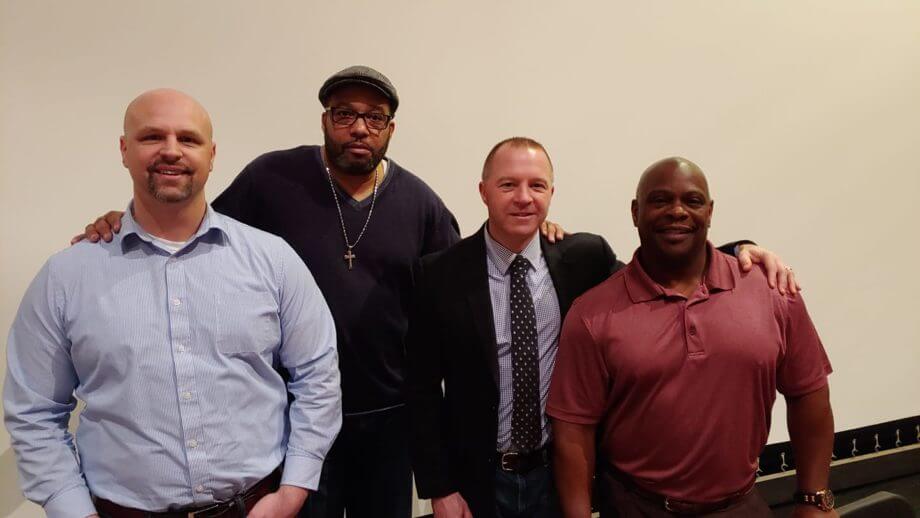 Click on the images below to view our marijuana fact sheets
Additional Stories
'Shattering the Myths:' Officials host talk on drug addiction in Muskegon County
View More
Community Discussion on the Dangers of Drugs
View More
Heroin, Marijuana, Addiction and Recovery Explored at Community Talk
View More
To see what's new with AMP visit our facebook page
facebook.com/ampmuskegon
You Can't Argue with the Facts.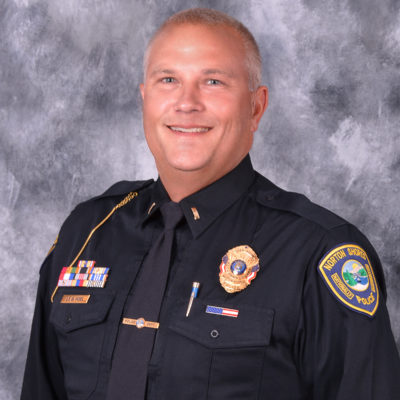 Brandon Poel
Co-Chair
Brandon Poel was appointed as Special Services Lieutenant of the Norton Shores (MI) Police Department on February 1, 2015.  Prior to his appointment, he served at the Norton Shores Police Department for 14 years as a patrol officer, narcotics investigator, administrative sergeant, and patrol sergeant. He also worked for the Montcalm County Sheriff's Office early in his career. Lt. Poel is certified and licensed in the State of Michigan as a Peace Officer through the Michigan Commission on Law Enforcement Standards.
Lt. Poel received his Bachelor of Arts degree in Criminal Justice (1995) from Grand Valley State University, Allendale, MI.  He is a graduate of the Northwestern University School of Police Staff and Command, the Federal Bureau of Investigations Police Executive Development program, and the National Association of School Resource Officers.
Lt. Poel stays active with youth as a hunter's safety instructor and helps organize the Sportsmen for Youth program, which annually serves 2500 youth.  He currently leads a team of school resource officers at Mona Shores.  With his experience he strives to make our schools safe and help our youth make positive choices.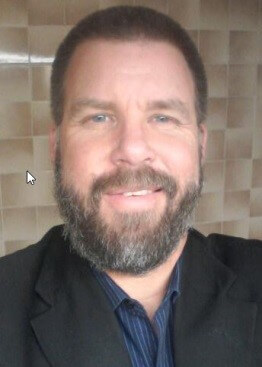 Jason Carlson
Co-Chair
Jason Carlson's dedication and commitment to the betterment of the Muskegon community is shown by his personal and professional relationships that have been forged over the past 25 years. Jason began his career in community corrections in 1992 as a Resident Supervisor of the Muskegon Community Alternative Program. After completing a bachelor's degree in criminal justice at GVSU, Jason served as a parole agent and a state probation agent, until being promoted to the Muskegon Parole Office Supervisor where he has served our community participating in various committees and coalitions for the past 9 years. In addition to his corrections background, Jason has worked in various Muskegon County Parks as a Caretaker, Park Ranger and Senior Park Ranger over the span of 10 years.
Want to get involved? We want to hear from you!